Products from elastix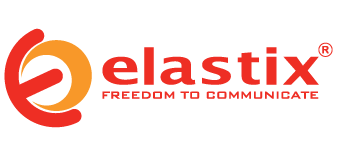 WARUM ELASTIX®?
Elastix® liefert nicht nur Telefonie, es integriert viele weitere Kommunikationsmittel um Ihre Arbeitswelt effizienter und produktiver zu gestalten. Ständig entwickeln sich außerdem neue Wege der Kommunikation. Dazu muss zusätzliche Funktionalität flexibel hinzufügbar sein – genau das bietet Elastix®.
intuitiv in der Anwendung
flexibel erweiterbar
konfigurierbar ohne Programmierkenntnisse
tausendfach in Unternehmen jeglicher Größe im Einsatz
Integration der besten Tools für Asterisk - basierte PBXs
lizenzkostenfrei
kompakte und robuste Hardware
offene Standards wie SIP, TAPI, etc
GANZHEITLICHES MANAGEMENT - IN EINEM SYSTEM
Firewall Modul
Sicherheitsmodul
Add-ons Modul
Hardware-Detection Modul
VoIP Provider Modul
Endpunkt-Konfigurator
Spamfilter für Elastix® Emailservice
Webkonferenz-Modul
Call-Center-Modul
Backup-Modul
und viele mehr…
No results were found for the filter!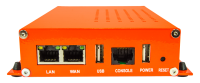 ELXSF - SIP Firewall
What is Elastix SIP Firewall? Elastix SIP Firewall is a frontier device, designed to be placed alongside a VoIP IP PBX in order to add an additional security layer. How does it work? It blocks specific IPs or countries, protecting your...
Prices only visible to registered users!
Sign in